The cultural project Brinda - Brazil and India on Art - was a Street Art Project that I created
, supported by the Brazilian Embassy in India, where a brazilian artist (Sergio Cordeiro) and an Indian artist (Harsh Paul) mixed their styles, lines, colors and different views about their cultures into wall paintings and murals scattered throughout India's capital New Delhi between the months of September and November of 2012. More details of the project: www.brindaproject.com
|
www.facebook.com/brindaproject
- WARMING UP | WALL IN VARANASI -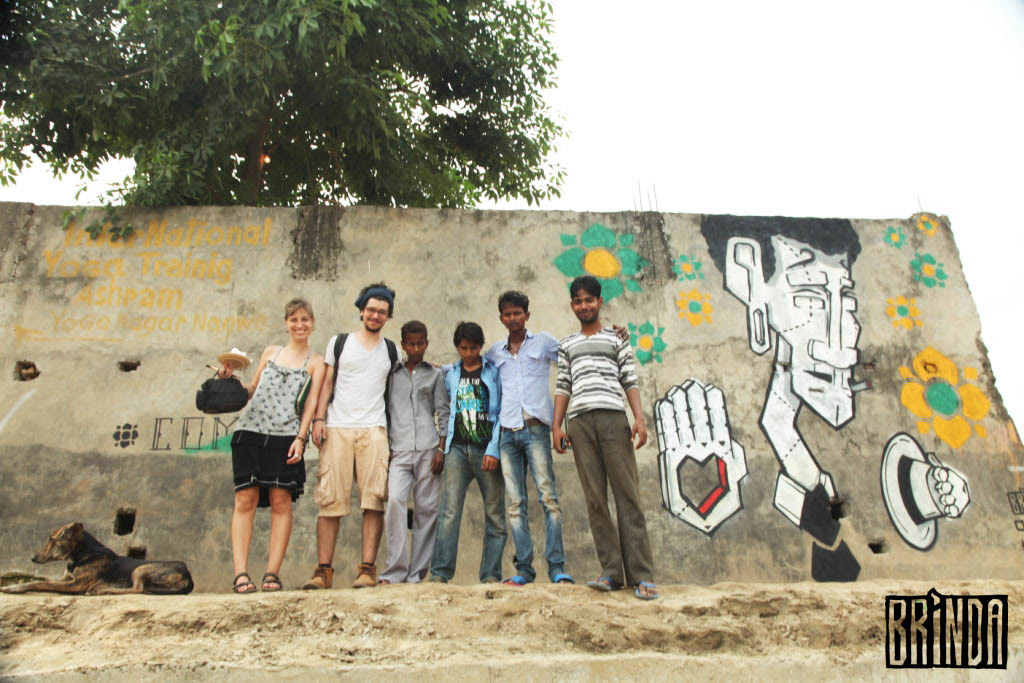 Location: New Delhi, Ugrasen Ki Baoli- C.P.
The first wall we go in the concept of religion, supersticious and faith.
One side of the wall we have a Nazar Batur face (indian mask which represent protection against evil) in the other a Carranca (traditional brazilian figure with the same meaning). As the wave goes we have some religious figures being represented, as Saint Mary (Brazil) and Ganesh (India).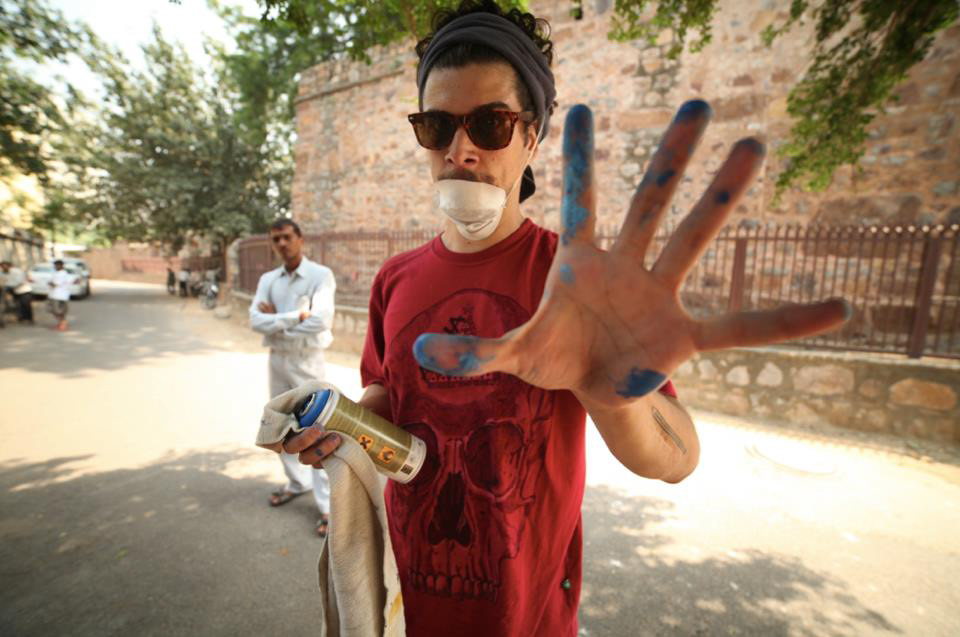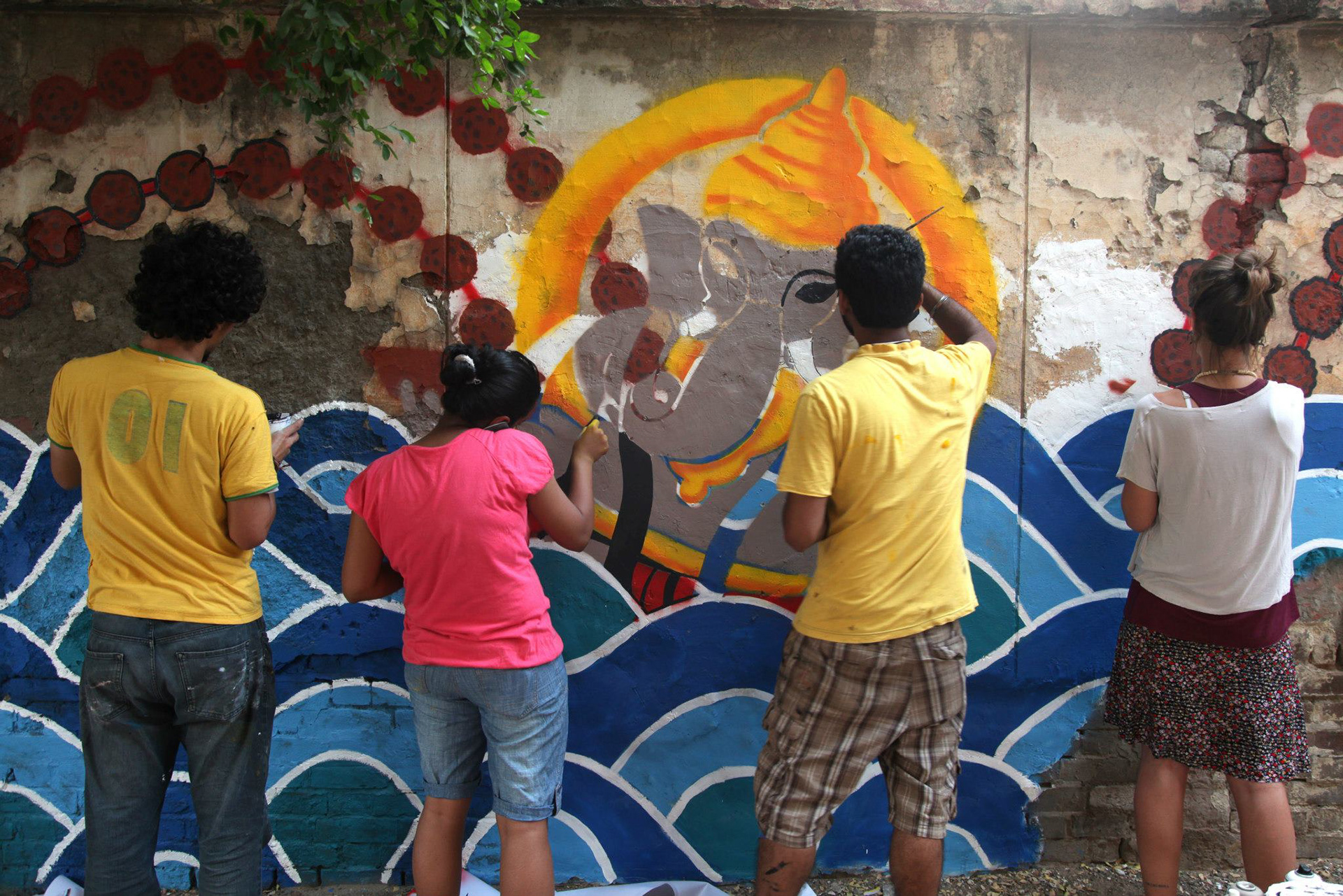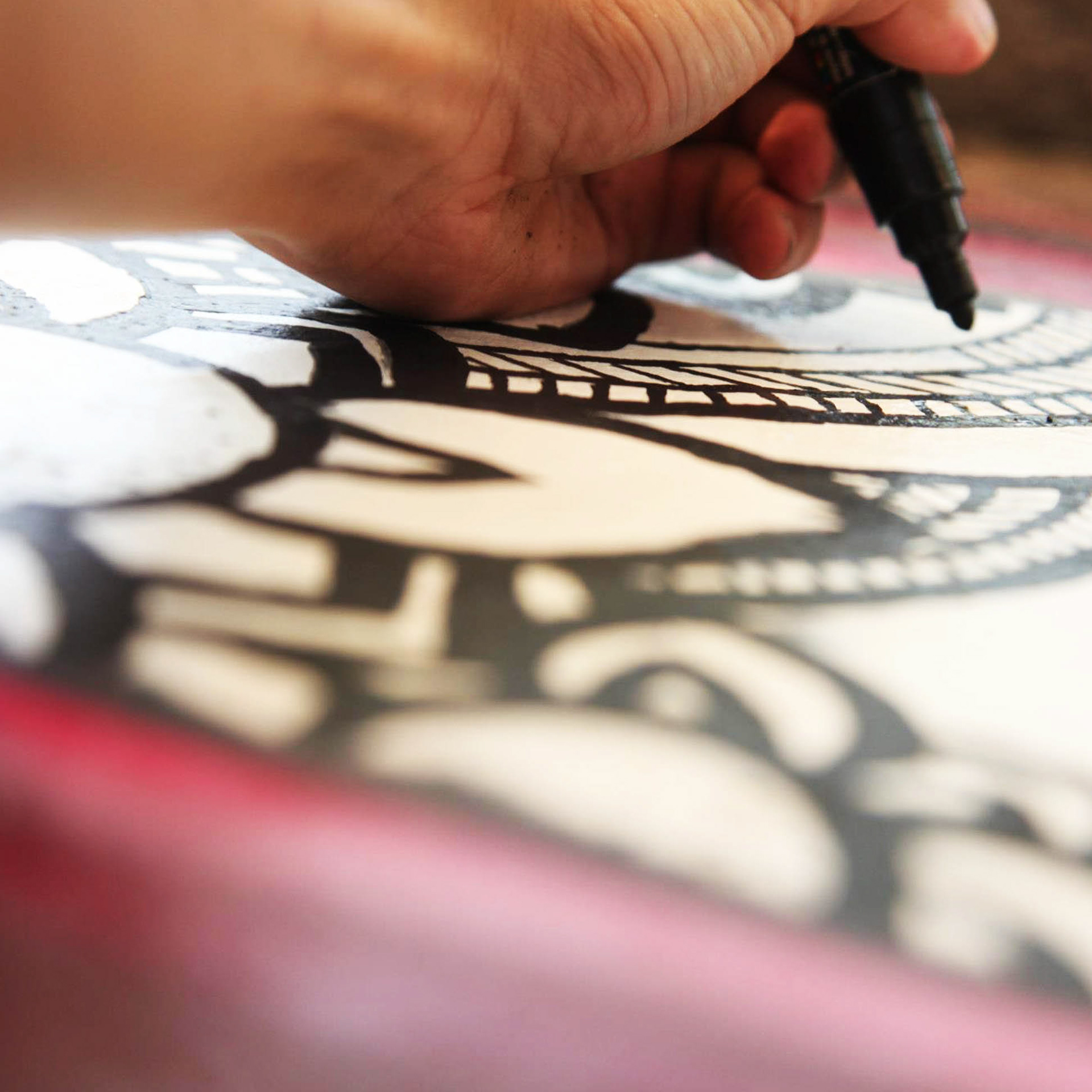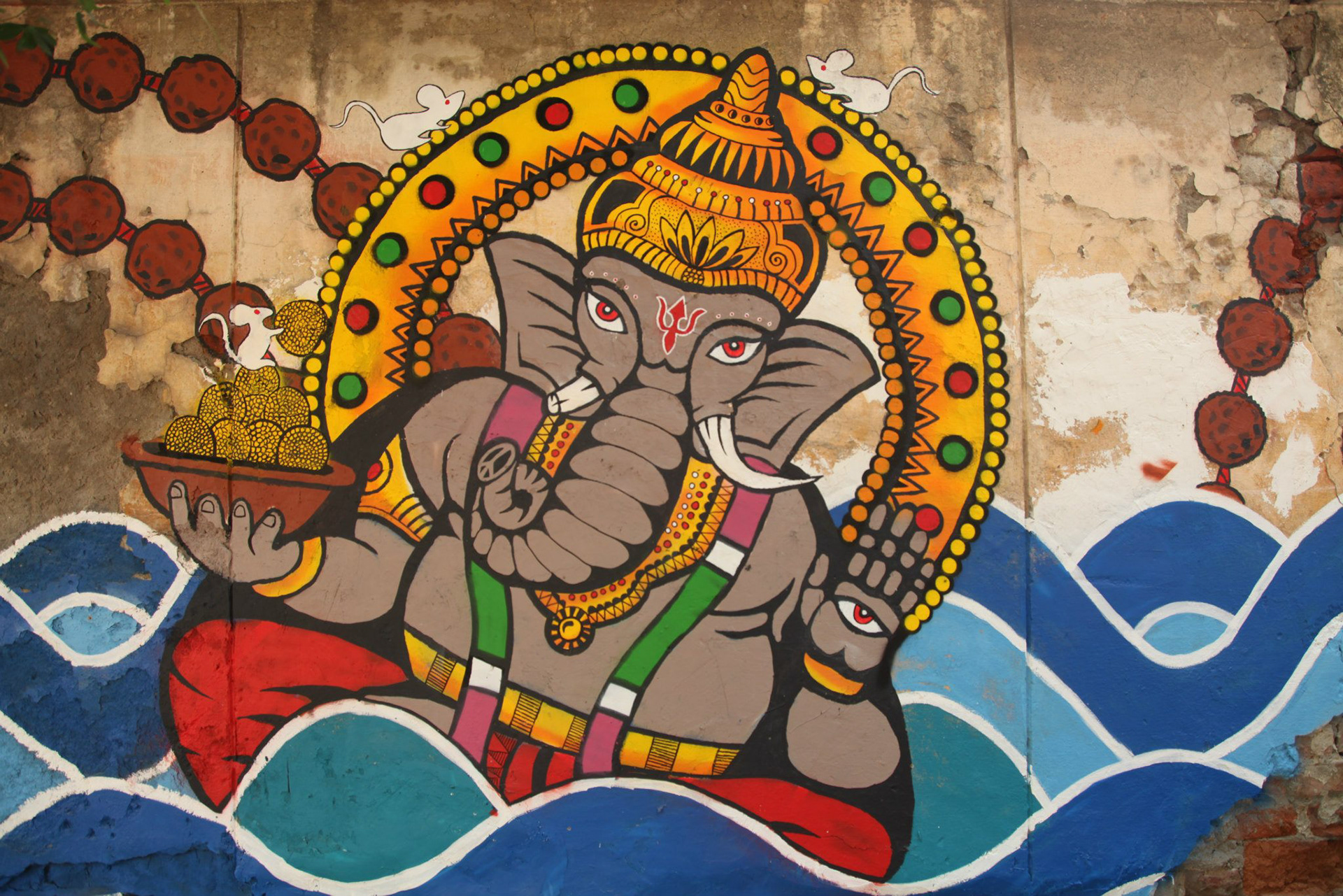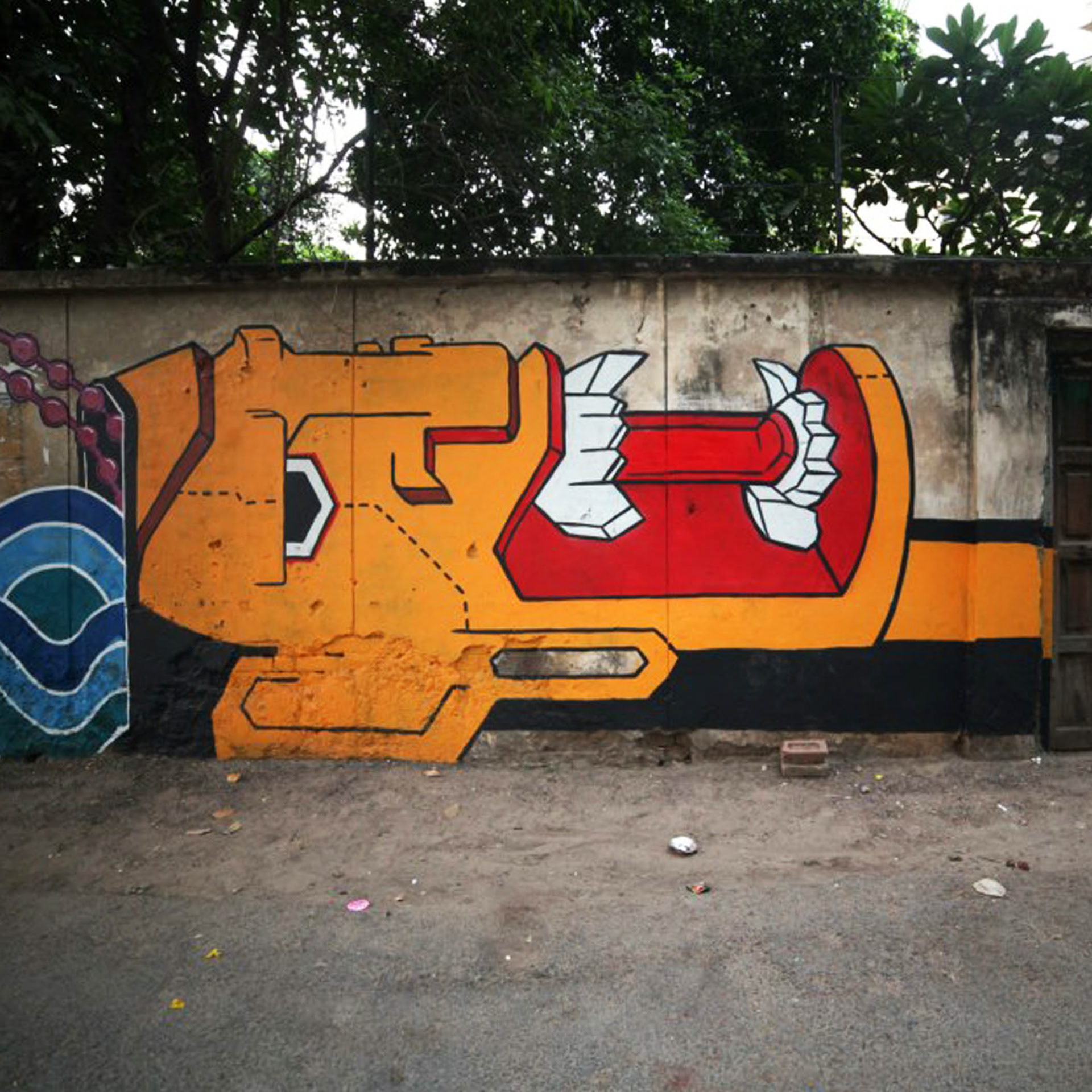 Location: New Delhi, Hauz Khas Village.
The second wall is about life and death. We made a seesaw and in one side we have a character representing life and in the other death. There a lot of messages in this painting which we prefer you to interpretate it in your way.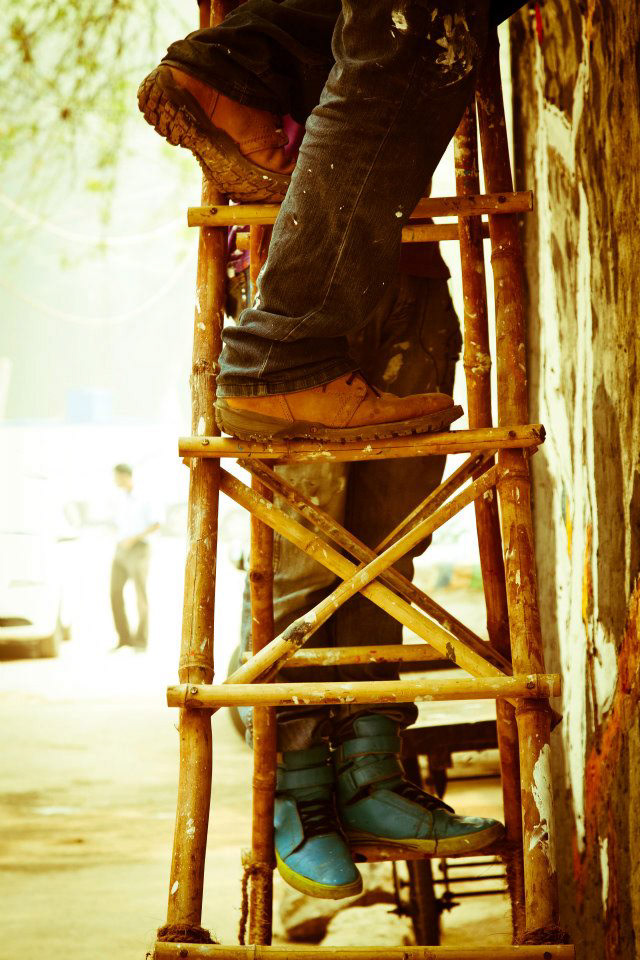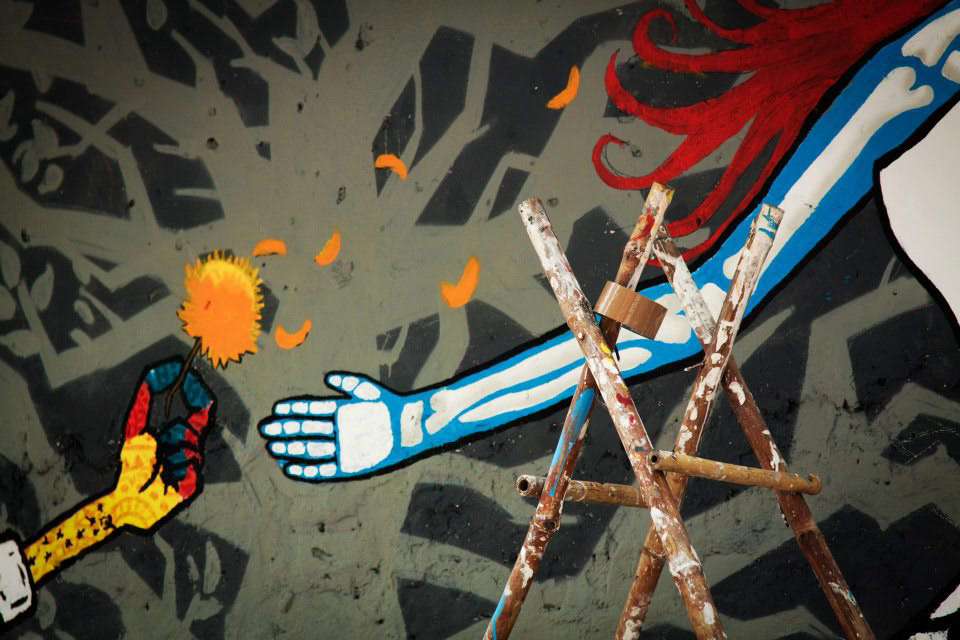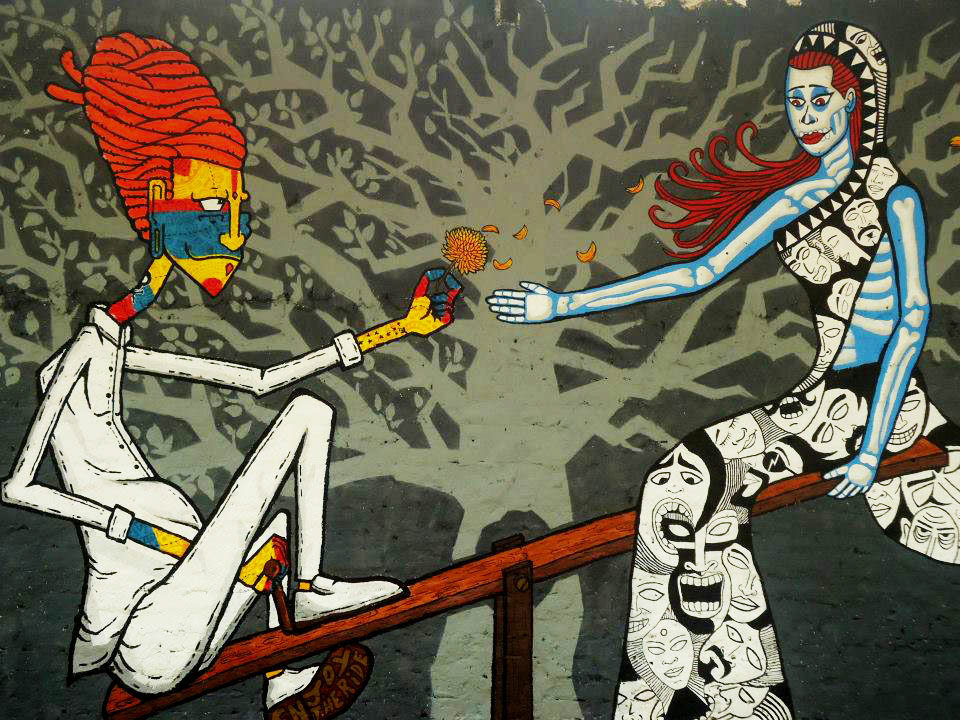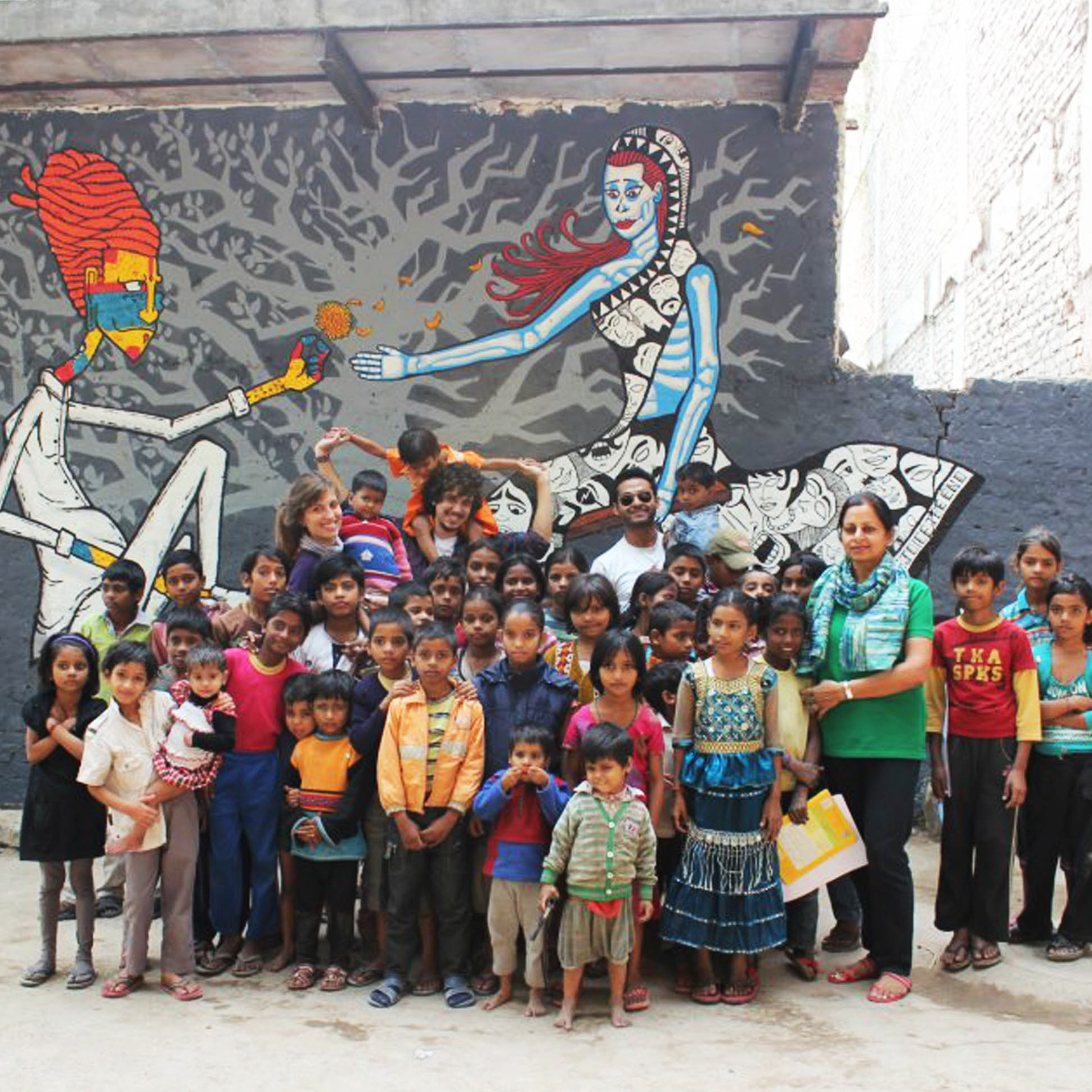 Location: New Delhi, Green Park.
In the third wall we paint about Dance and Music. The painting concept is a movement change, from the classic Nataraja position - to a Carmem's Miranda dance position.
We made this change in 6 steps/figures, so people who pass by car or any vehicle could feel the change of positions.